phpDay and jsDay are approaching: SOCIAL EVENTS, SPRITZ and more!
The final schedules for jsDay and phpDay are online: https://2012.jsday.it/schedule/    https://2012.phpday.it/schedule/
After Douglas Crockford's confirmations as a keynote speaker, we have even more news!
Social events
On 16th of May we  will hold a social night, with free pizza, pasta and beer for all the attendees.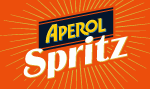 Before the social night, all attendees will be served the famous Spritz cocktail, kindly offered by our new media partner Aperol; the night will go on with a dinner at Pizzeria San Marco where Softonic is going to offer beer, pizza, vegetarian pasta and rice salads.
Our phpDay platinum sponsor ideato will be organizing the first Symfony CMF HackNight, that will take place the night before the phpDay (May 17th). All the participants will be get free beer and a 15% discount coupon for the phpDay conference. For more information and booking, please check: https://symfonycmf-hacknight.eventbrite.com
New sponsors
We would like to thank the newly added phpDay sponsors: JetBrains and Register.it. JetBrains will also send some licenses of their professional PHP editor, phpStorm, to a few lucky winners among the conference attendees.
PHP Best Practices
During the phpDay we will officially launch PHP Best Practices, the first book of its kind written in Italian by some of our most popular PHP experts. You will be able to pre-order your copy at the conference. For more information please visit: https://www.phpbestpractices.it.
The official jsDay and phpDay app
In partnership with Falafel Software, the conferences programs are now available through the EventBoard application; with this application you'll be always able to keep an eye on the talks going on or about to start int the various tracks, and create your own agenda to make sure that you won't lose any interesting talk! The app is available as a free download for Android, iPhone and Windows Phone 7.
Haven't got your tickets yet? The conference is approaching and tickets are running out, so hurry up!
See you in Verona!